A property lease agreement in Thailand is a hire of property whereby one party (the lessor) agrees to let another party (the lessee) have the possession, use and benefit of an immovable property for a limited period of time and the lessee agrees to pay rent therefore.

---
Land Lease / สัญญาเช่าที่ดิน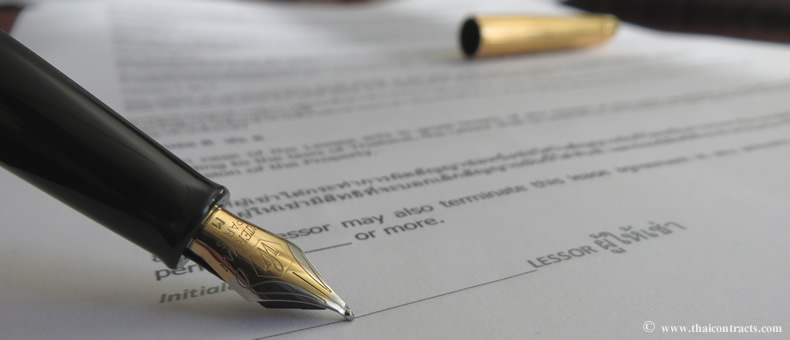 ---
A ready to use 30 year land lease agreement in Thai and English for titled undeveloped land including all options to protect the lessee. Contains among other clauses a renewal option, right to sublease and assignment and succession. This land lease contract follows the normal principles of hire of property in Thailand (preview this land lease agreement).