Land lease agreement (Th-En)
A property lease agreement in Thailand is a tenancy of property whereby one party (the lessor) agrees to let another party (the lessee) have the possession, use and benefit of an
immovable property
for a limited period of time and the lessee agrees to pay rent therefore.
---
Land Lease / สัญญาเช่าที่ดิน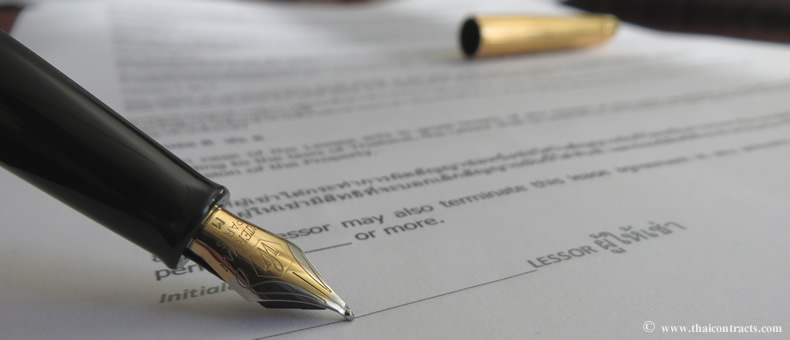 ---
In practice used and with the Land Department registered 30 year land lease agreement in Thai and English for titled undeveloped land including general options protecting the lessee. Contains among others clauses for renewal option, right to sublease, assignment and succession. Details of the parties, land and rental price are left blank in the documents. This land lease contract follows the normal principles of lease of property in Thailand (preview this land lease agreement).
This download contains 2 versions of the land lease (one with and one without renewal option), a sample addendum (lease and addendum are dual language Thai/English documents), land leasing instructions, and a Thai law translation.