About condos in Thailand
Rules concerning foreign apartment ownership
Foreigners cannot own land and house as under Thai land laws foreigners are prohibited from owning land in Thailand. Foreigners can however obtain outright ownership of an apartment unit in a licensed condominium building. The condominium act (section 19) governs foreign ownership.
Definition of a condominium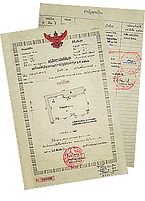 A condominium is an apartment building in which each apartment unit is owned separately by the people living in it, but also containing shared common areas. Condos must comply with the Condominium Acts of Thailand and must be registered and licensed with the Thailand Land Department. Each condominium unit has an official separate condominium unit title deed. The apartment unit title deed is an important document officially administrated by the local land office where the condominium is located. This document states for example the owner of the unit and if there are any third party rights registered against the unit such as a lease or mortgage.
Quantitative and qualitative foreign ownership restrictions
Foreigners are allowed to have outright ownership of a condo unit in a condominium building, however section 19 condominium act limits foreign ownership to a maximum of 49% of the aggregate floor space of all units the condominium. In case of 100 equal units 49 can be foreign owned, the other 51 must beThai owned. The units in a condominium project exceeding the 49% foreign freehold ownership quota may for example be leased to foreigners but must be owned by Thai nationals or a juristic entity recognized by law as Thai.
When foreign ownership in a building is available foreigners must in addition qualify under the condominium act for foreign ownership (section 19). Unless the foreigner qualifies under other less common grounds of section 19 this usually requires from the foreign purchaser the remittance of the full purchase price in foreign currency into Thailand. He must be the sender or receiver of the foreign currency . The handling bank inside Thailand must exchange the amount of foreign currency into Thai baht and will upon request issue proof of the remittance and exchange into Thai baht. The foreigner must always submit proof of compliance with section 19 to the land department (Foreign Exchange Transaction Form) before they allow registration of foreign ownership.
Buying a condo off the plan
Buying a unit from a developer in a building that is not yet completed or based on the plans of a building requires a different approach than buying a reasale unit in an existing building. In case of an off the plan purchase the pre-contract phase should include a check on the background and track record of the developer, including verification with government departments if various development licenses have been granted or applied for and if the project is legally viable (planning and land title deed issues). The pre-contract due diligence phase is aimed at minimizing the risk of loosing your deposits and discovering existing legal issues that could obstruct completion of the project and possible default by the developer. This includes reviewing and negotiating the terms and conditions of the sale and purchase agreement (i.e. including minimum contract standard clauses protecting the buyer and advising on the procedure of escrow in Thailand).
Especially in the tourist resort areas of Thailand an off the plan purchase of a condo by foreigners could involve a freehold sale agreement or a lease agreement, depending if the 49% foreign ownership quota in the project has been sold out. For freehold ownership the sale and purchase contract should clearly state that 1- it is a foreign freehold unit purchase 2- in an apartment building that will be registered and licensed with the land department as a condominium under condominium laws.
Note that an apartment unit sale and purchase contract between the developer and his customers must under consumer protection laws comply with minimum contract standards protecting the buyer. These miniumum contract standards do not apply to any of the lease agreements used in these projects. These lease 'purchase' contracts aimed at foreigners often contain controversial and misleading clauses that should be explained as these are often not in the interest of the lessee an certainly not always warranted by existing laws in Thailand.
Condo acquired by inheritance or gift
The Condominium Act divides foreign heirs of condos in qualified and unqualified heirs for ownership registration of the inherited condominium unit. Any foreign heir who acquires a unit in a condominium by inheritance must dispose of the unit within one year of acquisition (section 19 septum Condominium Act), unless he qualifies for foreign ownership under section 19 of the Condominium Act.
The mere fact of heirship does not qualify a foreign heir for registration of foreign ownership at the Land Department because any foreign heir must meet the same criteria as any other foreign purchaser of a condominium in Thailand. Foreigners owning a condominium could prevent problems by planning succession of their unit in a Thai last will, and foreign heirs of a condo unit should obtain legal advice and assistance to have their rights and duties under the Thailand Condominium Act explained in an early stage of obtaining ownership of the unit by legal professionals familiar with condominium conveyancing procedures.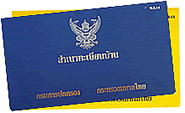 Each unit in a condominium has a unit title deed issued by the land department and a Tabien Baan or House Registration book issued by the local municipality. The house book's primary use is registration of the persons having legal residency (domicile) in the condo at that address. The normal house book issued for each address in Thailand is the blue version of the Tabien Baan. Foreigners owning a property are usually not registered in the blue book as owner or resident. Opposite to Thai nationals foreigners often have an empty blue house book, unless they have Thai residency.
There is a separate version of the Tabien Baan for foreigners, the yellow book. It is possible for foreigners to exchange the blue book for a yellow book if the foreigner meets certain requirements for the application. A yellow book is not very common as it is not necessary for foreigners to exchange the blue book for a yellow book. The majority of foreigners have the blue book together with the ownership unit title deed. The yellow book has some practical advantages, but the same advantages can be obtained by showing the unit title deed together with the blue book and sometimes a letter of residence issued by the local immigration office
---

See also